Landscaping by Steve
Call 778-835-6949
or
Email landscapingbysteve@gmail.com
Honesty and Trust
-You should feel comfortable with me
-I should be clear about what you want
-There is a mutual understanding of what tasks need to be done AND at exactly what cost
-We agree with everything in writing
(I will ask many questions to ensure there are few misunderstandings)
I guarantee my work for 5 years, and will do what I can to ensure your satisfaction, even if it means returning, free-of-charge, to fix something.
I cannot guarantee plants or stones. Those are the responsibility of the vendors, who generally have return policies.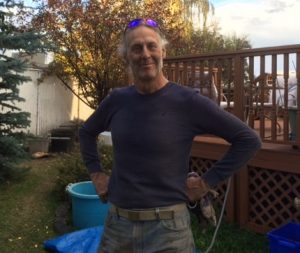 ——————————————-
Landscaping by Steve features:
Hardscaping – changing the landscape, rock gardens, adding/moving stone, small water features
Softscaping – changing the shapes of pathways, beds etc, pruning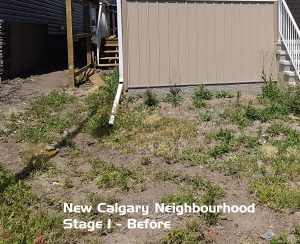 Lot/Lawn Maintenance – General cleanup, removal of leaves, garbage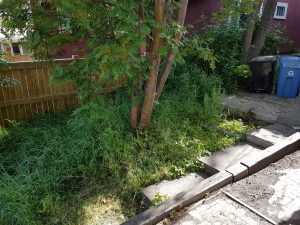 Overseeding – I feel this is the fastest AND least expensive method of guaranteeing you a lush, green, weed-resistant lawn (daily watering and subsequent seedings, over 2-3 weeks, is necessary)
Maintaining Beds – splitting perennials, planting annuals, adding organic nutrients to soil
Shrub/Tree Pruning – like most of us, a good trim makes them feel great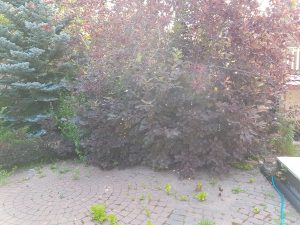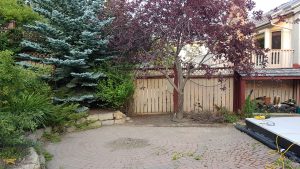 ***NO MARKUP ON MATERIALS***
I will contact you, usually within 2 hours. After seeing the project, I will have a written quote to you within 2 days from our initial in-person/email/text meeting.
Thank You for considering 'Landscaping by Steve', a division of h2o2 media.
The following 5 pictures are of a backyard in Calgary-Scarboro.
We ripped-out the weeds, roto-tilled, graded, laid fabric, taped the seams, and brought in 40 mm Rundle rock, finishing it off with a flowering crabapple tree.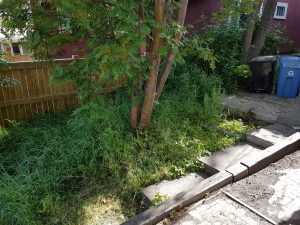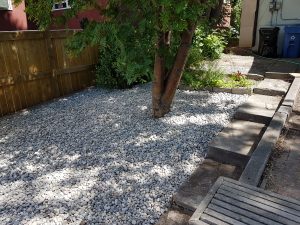 More pictures to come…..check back often !!!
Please follow and like us: